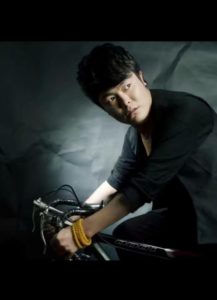 Chinese authorities have sentenced a popular Tibetan singer, Lhundrub Drakpa, to six years in prison for performing a song that criticised repressive government policies in Driru (Ch: Biru) County, Nagchu (Ch: Naqu) City, Tibet Autonomous Region (TAR), in the Tibetan province of Kham. Drakpa was detained in May 2019, less than two months after the song, 'Black Hat', was released in March. He was sentenced in June this year after more than a year of pretrial detention without any access to legal representation and fair trial rights.
The deteriorating situation in Driru is also evidenced by the custodial death of Lhamo, a Tibetan mother of three, and the ongoing arbitrary detention of her cousin, Tenzin Tharpa, as reported yesterday by Human Rights Watch. The leading international NGO said cases like Lhamo and Tharpa become rarely known outside Tibet due to the extreme restrictions on basic freedoms and a highly securitized environment.
The murder, torture, and arbitrary detention of Lhamo, Drakpa and Tharpa are part of a widespread and systematic attack against ordinary Tibetans in Driru. Evidence collected by exile Tibetans show that these human rights abuses are deliberately designed to affect thousands of Tibetans in Driru in the furtherance of the Chinese state's 'stability maintenance' policy. According to an eyewitness estimate, more than 600 Tibetans from Driru alone have been imprisoned in the past several years at Chushur Prison near Lhasa. 
Repressive regulations and directives issued by Driru County authorities since 2013 are further evidence that the attack on civilian population is well organized and not a random occurrence and also that it encompasses both a large number of people and a large geographic area including also the neighbouring Sog (Ch: Suo) County. At a 6 November 2013 public gathering of TAR Armed Police Corps and other high-ranking officials, the then TAR Deputy Party Secretary Wu Yingjie called for the continuous fight to "further strengthen patrol duty, control and grid management" in maintaining stability in Driru.
Events in Driru, documented by exile Tibetans in the past seven years, show that Chinese authorities have detained and tortured to death Tibetans as part of the policy of violently suppressing dissent to Chinese rule. In November 2014, Bachen Gyewa, the head of Ushung Village in Sentsa Township, was arrested and then killed on the orders of the Driru Party Secretary. In December 2013, senior Tibetan Buddhist scholar Ngawang Jampel died of torture less than a month after his detention. In January 2014, a young man named Konchok Dakpa from Chamram Village died in police custody after being held incommunicado for a few weeks. In early 2016, Trigyal from Mokhyim Village died after serving two years of his 13 years prison term. The treatment of these individuals are not unique but are illustrative of the treatment suffered by political prisoners throughout Tibet. They were imprisoned for calling for human rights and contradicting Chinese propaganda about the situation in Tibet. The torture they suffered was part of the campaign to suppress all dissent to Chinese control of Tibet.
A coalition of six Tibetan NGOs calls on the international community including democratic governments, United Nations, human rights organisations, and civil society actors to pressure the Chinese government to:
Release Lhundrub Drakpa, Tenzin Tharpa and all other Tibetans unjustly subjected to arbitrary arrests and detention

Allow international observers to conduct a thorough and independent investigation into the custodial death of Lhamo and other human rights abuses and 'crimes against humanity' in Driru

Provide full and unfettered access to all Tibetan areas, as requested by the UN High Commissioner for Human Rights and Special Procedures mandate holders

Repeal all legislation, policy and practice that enables extrajudicial killings, arbitrary detention, and torture

Comply with specific treaty obligations to protect, promote and fulfill human rights pursuant to its ratification of major human rights treaties.
Statement issued by:
Tibetan Youth Congress
Tibetan Women's Association
Gu-Chu-Sum Movement Association of Tibet
National Democratic Party of Tibet
Students for a Free Tibet-India
Tibetan Centre For Human Rights and Democracy